Workplace Sexual Violence & Harassment Training:
Live Virtual Instructor-Led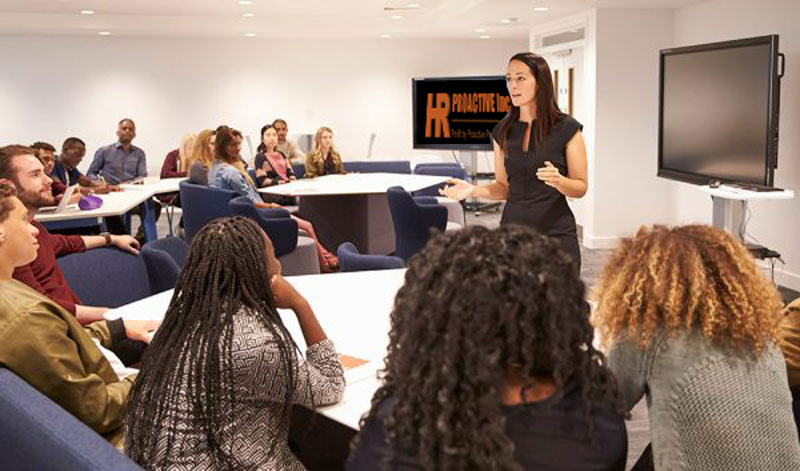 HR Proactive Inc. has been helping employers in Ontario and throughout Canada create and maintain respectful workplaces since 1997.
At HR Proactive Inc., we provide engaging, interactive and experiential workshops that are customized to your company's needs.
This course has been written by subject-matter specialists for employees and managers to participate in training that will help them better recognize, respond to, and protect themselves against all types of workplace sexual violence and harassment.
Learning Objectives in our Bill 132 –
Sexual Violence & Harassment Training include:
What constitutes sexual violence and harassment under federal/provincial/territorial law?
Forms of sexual harassment and examples of sexual harassment and gender-based harassment
Responsibilities for preventing sexual violence and harassment in the workplace
Impact of sexual violence and harassment on the individual and organization
What you and employees can do to maintain a respectful workplace
Steps to take if sexual violence or harassment does occur in the workplace
HR Proactive Inc. is here to assist you with your company's training needs.
Contact us today. We can help.